By Ashton School on Mar 12, 2019.
No Comments
Ashton Young Scientists Build Satellite in a Can
A group of Transition Year students studying at Ashton School, Conor Murphy, Karl Dreimanis, Christopher Stokes, Roan O' Boyle Sheehy and Theo Hardwicke, aided by their teacher Laura Manning will be taking part in a very exciting competition being run by CanSat Ireland in conjunction with ESERO Ireland.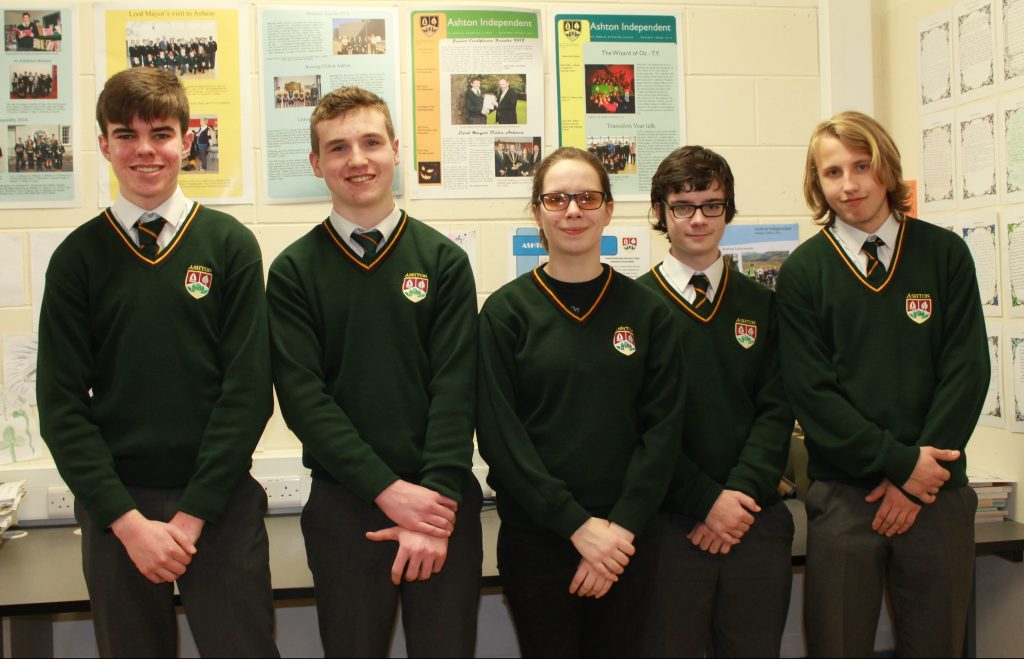 ESERO Ireland is an organisation that promotes the engagement of young people in the subjects of Science, Technology, Engineering and Maths.
As part of the competition the students must essentially build "a satellite in a can" – a small powered satellite that contains temperature and pressure sensors as well as a communication system to collect data. The satellite must be small enough to fit into a standard drinks can. This will then be dropped from a drone, to test out its capabilities at the regional competition, taking place at the Cork Institute of Technology on Saturday, 9th March, 2019.
If the team are successful and progress to the National final, the satellite will then be launched by a rocket to an altitude of 400 metres, where the CanSat will be put to the test once again.
So far, this has been a fantastic experience for the students as they will have had the chance to experience all the phases of a real space project, from designing the device and selecting mission objectives to launching the can and collecting the data. An amazing achievement for a group of young students. We wish them and their teacher Ms. Manning, every success in their future endeavours.