By Geraldine Collins on Oct 6, 2016.
No Comments
Christian Union group visit St. Patrick's Cathedral.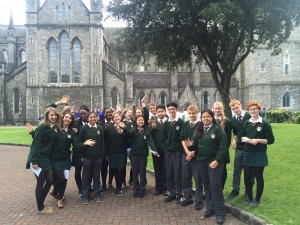 Members of Ashton Christian Union attending the Church of Ireland Board of Education Service of Choral Evensong for the Opening of the Academic Year,  in St. Patrick's Cathedral Dublin recently, co-ordinated by Chaplain Drew Ruttle.