Welcome from the Principal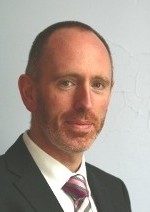 Welcome to the Ashton School website.  Please feel free to visit the site to find our more about our ethos, mission, traditions, history, students achievements and latest news.  Enjoy your visit!
Adrian Landen
Principal
Information Evening
and Annual Open Day
Parents of prospective students are invited to an Information Meeting in Ashton School on Thursday, 22nd September, at 7.30 p.m. Prospective students and their parents are invited to attend our Annual Open Day at Ashton School on Friday, 23rd September, between the hours of 1.30 and 4.00 p.m.
Head Girl and Boy 2016/2017
On Tuesday, 30th August, the Head Girl and Boy for 2016/2017 were announced to the student body during the opening assembly.  Congratulations to Annie Walsh and Peter James (PJ) Meaney who will fill the roles of Head Girl and Boy for 2016/2017.  We wish them every success.
Congratulations to the Leaving Certificate Class of 2016!
Congratulations to the Class of 2016 who received their Leaving Certificate Results on Wednesday, 17th August 2016.  As always, hard work paid off and was well rewarded by the results received. Special congratulations were earned by Eoin Meikle who received this year's top score.  Well done to Eoin and his classmates!
Adrian Landen
Principal
Latest News
More >

Adult Education: (021) 4322382
Email: adulted@ashton.ie