Welcome from the Principal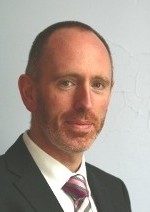 Welcome to the Ashton School website.  Please feel free to visit the site to find our more about our ethos, mission, traditions, history, students achievements and latest news.  Enjoy your visit!
Adrian Landen
Principal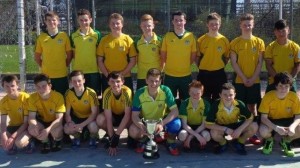 Congratulation to our Junior Boys hockey team who won the Munster Junior Cup on Tuesday, 21st April.after playing Midleton College in the final.
Friday, 27th March, 2015 was a celebration for all connected with Ashton School in the past and present.  The day began at 12 noon with a service to celebrate the dedication and official opening of our new building. The service was attended by the Lord Mayor, the Minister for Education and Skills, school patrons and members of the boards of management of the past and present, public representatives, guests, parents, staff and students.  The service was followed by speeches given by principal Mr Adrian Landen, Minister for Education Ms Jan O'Sulivan T.D., and Bishop of Cork, Cloyne and Ross the Right Reverend Dr Paul Colton who spoke on behalf of the the school patrons.  The students formed a guard of honour leading to the main entrance where Bishop Colton dedicated the building which was then declared officially open by the minister. Head Girl Heidi Hogan spoke on behalf of students and thanked the Department of Education and Skills for the new building.  The ceremony was concluded by the raising of a new Ashton flag by members of the Student Council who commissioned it.  The weather proved kind and it was a great day for all which will be well marked in the history of the school.
Ashton continues to do itself proud in the area of hockey. On 18th March 2015 the Munster Senior Cup for Boys Hockey was secured again for another year when Ashton beat Villiers in the final.  Well done to the team!
Latest News
More >