By Ashton School on Aug 12, 2019.
No Comments
A History of Ashton School, Rochelle School, Cork Grammar School and Cork High School
A History of Ashton School (St Leger, 2016), an impressive hardback publication compil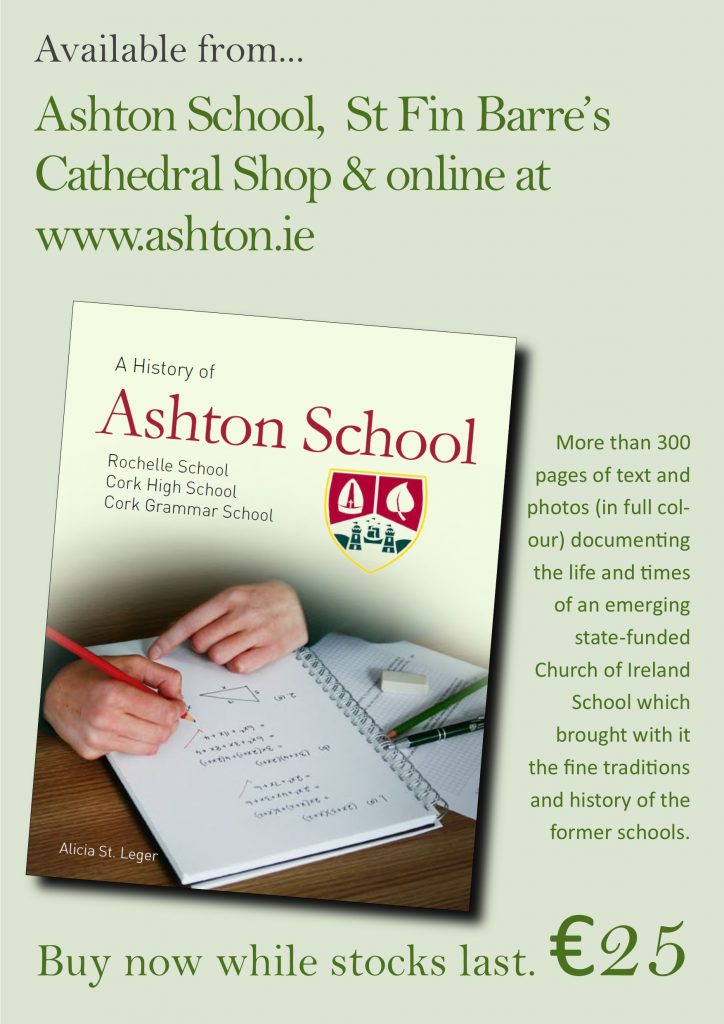 ed over decades, is the work of author Dr Alicia St Leger. Alicia is a past-pupil who began her second-level education in Roch

elle School. There was no limit to her dedication to accurately record the history of the school and the other schools which came together when Ashton was formed – Rochelle School and Cork Grammar School. Alicia is always careful to point out that Cork Grammar School was also an amalgamation of two schools when it joined with Cork High School.
The book with its many illustrations (from the school archive and beyond) makes very interesting reading for anyone with a connection with the school.
1,804 total views, 2 views today