By Ashton School on May 31, 2019.
No Comments
Ashton Notes – May 2019
¡Olé! Win for 5th Year Ashton Students Sofiya Evenko and Shreya Ghosh are the proud winners of a competition organized by the Post Primary Languages Initiative in conjunction with the Junta de Castilla y León, Spain. Mr Geaney explains, "They had to make a two-minute video in Spanish showing how a typical Irish artefact could be used in Spain. They chose a hurley and the resulting video was both funny and informative. They will travel to Salamanca this summer to study Spanish. It is an all-expenses-paid trip and the girls are excited about experiencing the cultural, linguistic and gastronomic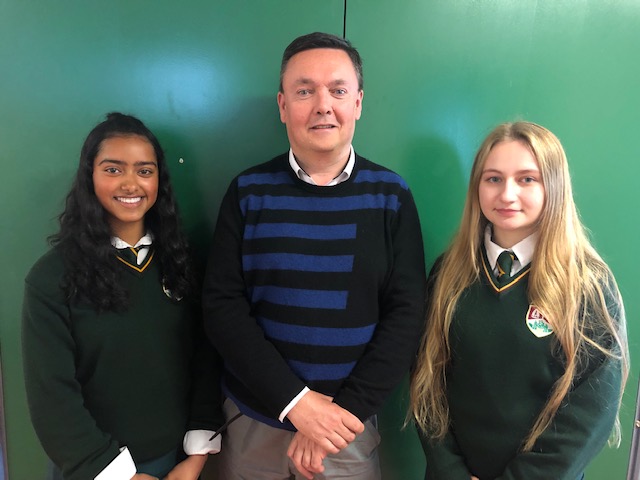 aspects of all things Spanish. ¡Enhorabuena chicas y qué todo vaya fenomenal!"
Cork City Library Short Story Competition: Many congratulations to Ciara O'Riordan (5th Year) who came second in the senior students category with her story entitled, Flue Faker, a story about a kindly relationship a neglected daughter strikes up with a child chimney sweep.
Geography Field Trip: The Fifth year Geography class, thirty students accompanied by Mr Hobbs, Ms Delaney, Ms Ryall and Ms Stoker, went on a field trip to the Killarney National park on the 7th of May to undertake a river study on the Owengarriff River. It flows from the western slopes of Mangerton Mountain and enters Muckross Lake at the foot of Torc Mountain. The river lies within the boundary of the National Park. The site for the investigation is chosen for ease of accessibility and safety of students investigating how the geomorphic processes of transportation and deposition are working to form and develop a meander. This field study is a compulsory part of the leaving cert course and accounts for 20% of the student's final leaving cert grade in geography.
Music Notes: The Ashton School Choir was delighted to host The RTAI Choir, Cork and The Women's Choral Society of The University of Oslo, Norway as part of the Cork International Choral Festival Friendship Concert Series on Thursday 2nd May. Songs from Ireland and Norway filled the corridors as the students celebrated music as a new subject in all six years. The leaving certificate students sang the beautiful If Ye Love Me by Thomas Tallis, followed by the music classes singing Katalinka by Zoltan Kodály, Evening Prayer from Hansel and Gretel, Dulaman by Micheal McGlynn, Canaimis Amhran composed by their music teacher, Dr Mary Brien and Celebrate with Jubilant Song by Mary Lynn Lightfoot. The programme ended with Jubilate Deo by the Hungarian Composer Miklos Kocsar.
Sporting Notes: Our Minor Boys finished 3rd in the John Waring All Ireland Hockey Tournament. Congratulations to them and to their coach, Peter Cooulter.
More Congratulations: to Jack O'Meara, Kevin O'Dea, Sean Batemen and Jonathon Warren-Perr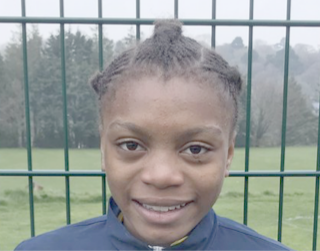 y for making it through to the next round of the Munster Hockey under18's; to First Year Okwu Backari who won both 60m hurdles and long jump and came second in 60m sprints in the All Ireland Indoors Athletics.
Sports Day took place on 3rd May at the CIT grounds. The weather was good and it proved to be a great day out for everyone. The Backari girls between them set a number of new records this year, Uche in the shot put, and her younger sister, Okwu, in the 200m and the high jump.
A Celebration of Art in Ashton School: The dedication of Glass Art Installation by past student EoinTurner which can be seen in the General Purpose Area of the school, took place on 13th May. The piece entitled Ode to Journey…Thanks Liam was inspired in part out of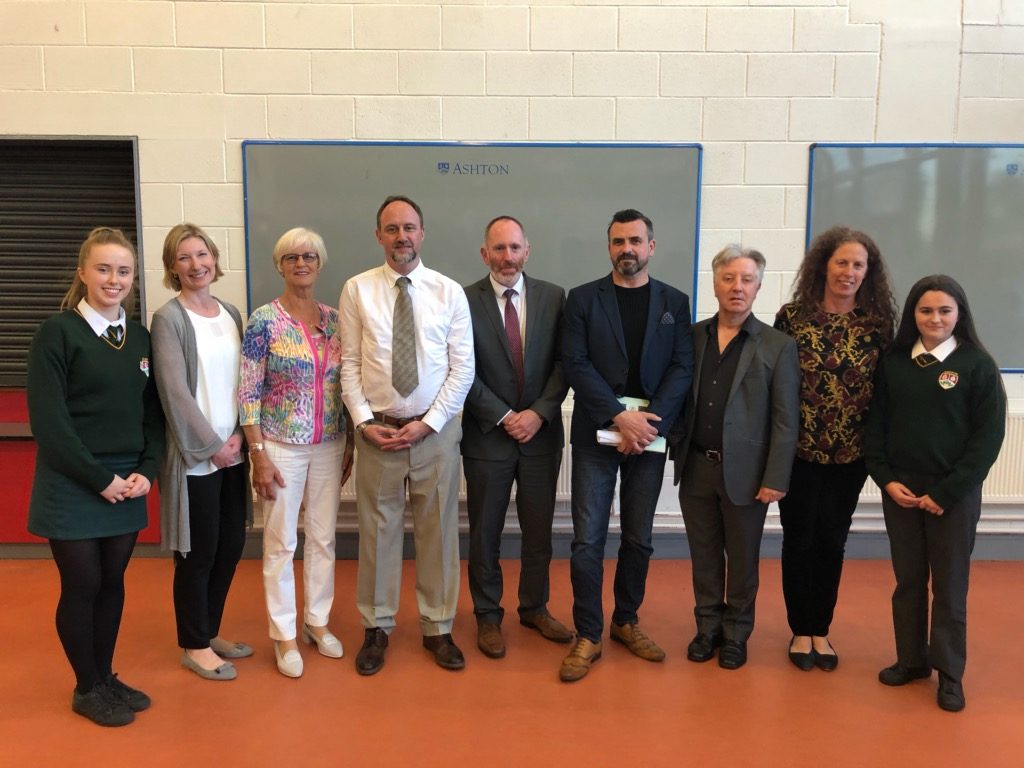 gratitude to his Ashton Art teacher Liam Nott. Speakers included Mr Landen, Mr Ewart, Ms O'Shea, students Storm Kearney and Molly O'Neill. The guest speaker was Ms Mary McCarthy, director of the Crawford Art Gallery. Also honoured during the event were the commissioned artists, all the past Ashton students, and friends of the school generously who donated their art works to the school. Their pieces are now on display throughout the school.
Focus Ireland and TYs: On 8th May, Mr Dick White, the |Cork Marketing and Fundraising Executive of Focus Ireland was presented with a cheque for €28881.73 being the sum raised by the Green Way Cycle organized by Mr Kevin Carey. It was a 42 km sponsored ride. 77 TY students and 5 teachers took part.
The Annual Sponsored Walk took place on 10 April. Moneys are still coming in so a total is yet not available. The charities supported by the school this year are: Cork Simon Community, Bru Columbanus Cork, Irish Heart Foundation, Action Lesotho, Cork's 96FM Giving For Living Appeal, and Global Missions Mozambique Appeal.
Gaisce Awards: targeting bronze and silver medals 31 TYs and 19 5th year students in the care of Ms Anne Keating and Mr David Hobbs took part in this year's trip to Killarney on 15-16 May.
6th Year Graduation Night took place on the 21st May and TY Night 23rd May.
It has been a busy month with Oral and practical exams. The exam season is upon us. The last academic hurdle before the summer holidays. We wish good luck to all students sitting house and State Exams.