By Ashton School on Sep 9, 2022.
No Comments
Lord Mayor's Visit – September 2022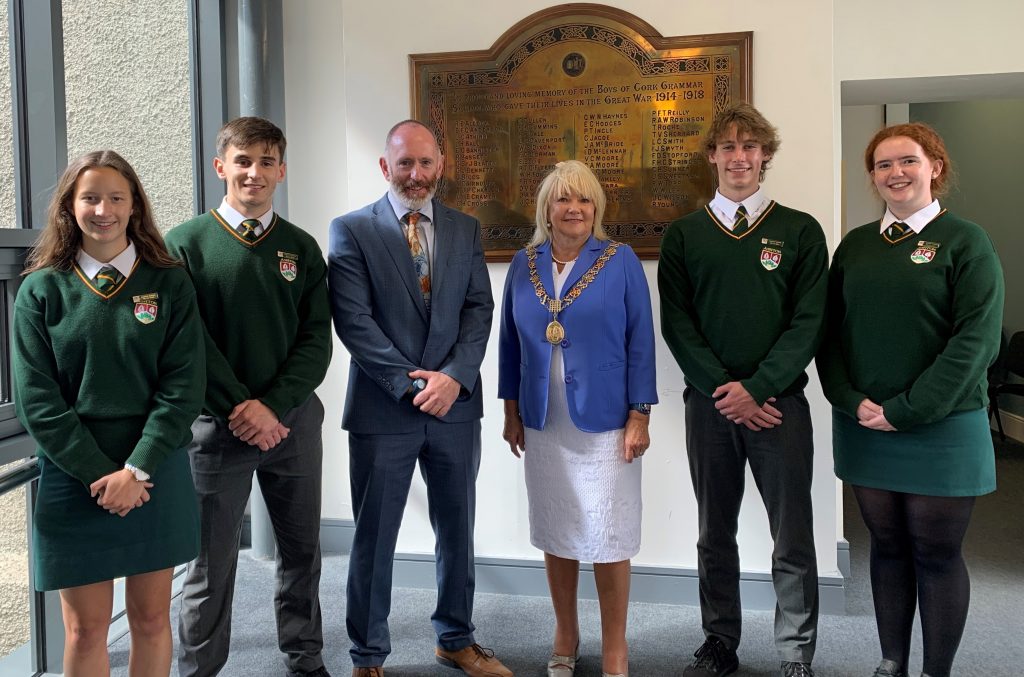 We were very pleased to welcome the first citizen of our city to Ashton School today: Councillor Deirdre Forde, Lord Mayor of Cork. The Lord Mayor addressed a whole-school assembly and gave a very positive and encouraging message to students along with advice on how to support themselves and how to promote sustainable practice in the city. The Principal wished the Lord Mayor well during her year in office.
Pictured here with the Lord Mayor and Principal are head students Julia McCarthy, Joshua Nolan, Cian Dorgan and Mary Kelly.
312 total views, 2 views today